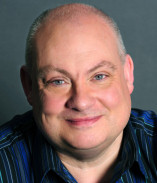 Mark McKergow
Jenny Clarke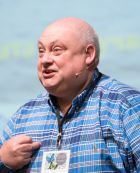 Dr Mark McKergow and Jenny Clarke

Steps to a humanity of organisation
Over the past three decades, Mark McKergow and Jenny Clarke have worked to bring new ideas about learning, changing and leading into the organisational field. We like things which:
Make 'hard' things easier, quicker, cheaper and more rewarding
Use abilities and know-how people already have (and perhaps have not noticed yet)
Take a counter-intuitive or unexpected turn, and
Work 'with' the natural grain of the world rather than against it.
Learning: Accelerated Learning in business settings (where learning increases when you teach less)
Changing: Solutions Focus in coaching, team development and organisational change (where problems are dis-solved by looking at what's wanted and what's working)
Leading: Host Leadership, post-heroic leadership by bringing people together (where leaders lead by stepping back as well as stepping forward)
What we do now:
Speak and teach internationally about our work with keynotes and masterclasses
Run online courses, classes and supervision groups, and supervise/coach SF coaches and practitioners
Write and review books and articles to continue developing approaches to learning, changing and leading
Mark writes every week on Substack. Subscribe to his Steps To A Humanity Of Organisation column here.
| | |
| --- | --- |
| | Online SF course: Next 16-week online SF Business Professional online course with University of Wisconsin Milwaukee starts 27 October 2024. (Yes, it's a long time away but there are exciting new developments in train with The Solutions Focus book.) Transform your coaching, facilitating and management with the latest developments in 'SFBT 2.0' at work with Mark himself this year. Early bird price available. This may be the last run of this course so seize the opportunity! More... |
Mark's new book Host is attracting attention. More details on the book's site http://hostleadership.com.
Buy the book on Amazon in paperback or Kindle format.