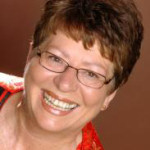 Jenny's father was in the Royal Navy and she attended a total of eight primary schools, mostly in Cornwall, Scotland and Malta.
Jenny has recently qualified as a funeral celebrant with the British Humanist Association (www.humanists.org) and leads funerals in London.
Jenny studied Economics at Glasgow University, and was President of the Adam Smith Society.
Jenny jumped off the SkyTower (the tallest building in the Southern hemisphere) in Auckland in 2003 - leaping from a height of 202m attached to a wire.
Having been a key member of the successful Sizewell B nuclear power station planning team, Jenny was entrusted with gaining permission for a reactor at Wylfa B on Anglesey. The project was scuppered by the Conservative government in 1989.
Jenny was a volunteer and trainer for Witness Support at Bristol Crown Court in the 1990s, helping witnesses and their families.
Jenny went underground in coal mines several times during her time with the National Coal Board in the 1970s. On one occasion she tripped and swore, prompting the accompanying manager to breathe a sigh of relief - "Thank goodness for that, they (the miners) have all been behaving like bloody boy scouts!"
Jenny has been part of several unsuccessful attempts to locate a nuclear waste repository in the UK, most recently at Gosforth near Sellafield in 1994.
Jenny was one of only three women of 'managerial' grade in the Central Electricity Generating Board in the 1980s - the other 300+ were all men.
Jenny is a member and driving observer for the Institute of Advanced Motorists.
Jenny is on a mission to swim in every ocean in the world. She looks forward to making progress in the years to come!
And, like Mark, she can't count either.