The short time that makes a big difference...
Mark McKergow speaks on The Solutions Focus and Host Leadership
Facing complex and changing times? Want to know how to find the small actions that will make a big difference to you and your organisation?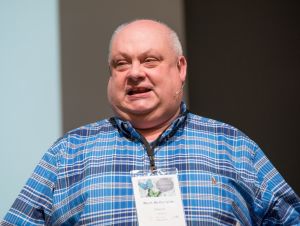 Mark McKergow is the leading figure in an international revolution. Mark is co-author of the ground-breaking book, The Solutions Focus - The SIMPLE Way to Positive Change, rated as one of the Top 30 business books of the year in the USA. He is a driving force in the worldwide move to Solutions Focus. A forceful and exciting speaker, he can bring the Solutions Focus approach to life in your organisation.
Mark is now starting to offer keynotes based on his research into Host Leadership - the metaphor of Leader as Host, and Host as Leader.
Recent keynotes and plenary addresses include:
Minstry of Defence Internal Consultancy Unit, UK
International Alliance for Learning, Atlanta, USA
UKTV, London, UK
Transformational Leadership Council, Tucson, USA
SOLWorld conferences in Vienna, Bruges, Bucharest
Gloucestershire Enterprise Network, Cheltenham, UK
European Brief Therapy Association
Society for Intercultural Training and Research, SIETAR (London)
La Verne University, California, USA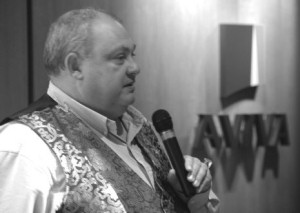 We are still talking about your speech after several months!
Jane Garnett, Graduate School of Business, University of Cape Town, South Africa

The Solutions Focus is a complete approach to change. Minimal, simple and subtle, it is used around the world across a wide range of professions and organisations. It's making a difference in strategy, teamwork, coaching, appraisal, change, outplacement and performance management systems, and in the consulting world.

I used your process and it worked like magic. The CEO said, "There has been a remarkable turnaround with that team - they are working together and achieving results."
Lynda Cant, HR Director, Antalis

The Solutions Focus approach is:
quick and direct
profoundly simple
usable every day in everyday language
resource-focused
the results of decades of research
Mark's ideas and how they can be implemented will help people to take giant leaps in their thinking, increase the speed at which people can move to solutions and make a positive impact on the organisation and its bottom line.
Marie Mosely, Business Psychologist

Mark's front-line experience in operations and planning in the UK energy sector is combined with insight from fifteen years consulting. You'll be sure of finding Solutions Focus a practical skill as well as an unending source of new ideas to find know-how, resources, skills, success stories and finely-honed action steps.

The examples and practice with turning problem-focused questions into Solutions Focused questions were immediately usable.
Karen Kinard, Tallahassee, Florida, USA

Take your first small step to a Solutions Focus - contact Mark McKergow now to arrange a tailored speaking event.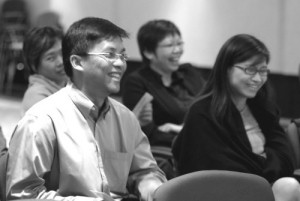 "Thank you for an excellent speech... The event was a resounding success; the evaluation forms showed some of the highest scores we have had. The refreshing approach you show to your subject is catching - enthusiasm is infectious! Also your professionalism towards the event made my life as chair so much easier, thank you."
David Spreadborough, South West Region, Association of MBAs.

"Your morning speech and afternoon syndicate were both an enormous hit! It's just not possible to better 4.9 and 5 out of 5!"
Gordon Irvine, Chair, Quality Forum.

"Thank-you for your excellent presentation at the recent MOD Conference. Feedback was very positive - not least for your enthusiastic, entertaining and informative session. The whole conference was a great success - thanks again for such a brilliant contribution."
Wing Commander Pat Chapman, Headquarters Strike Command, Royal Air Force

"Mark's presentation was a good blend of an engaging presenter coupled with focused audience interaction. The power of the Solutions Focus was really driven home by the brief exercise we did with our fellow participants....I can't wait to start working with this exciting approach.
"A large percentage of training is focused on filling the space between the ears. Mark's suggestion that we shift our the focus from between the ears to between the noses is an example of how Mark lives by Einstein's words "to make things as simple as possible, but no simpler". Understanding that our real learning comes from our interactions with other and not what is going on in our own head was a powerful lesson all trainers should take to heart when they are designing their next program."
Bill Wilson, President, International Alliance for Learning