These two-day introduction workshops are an excellent way to start to build your knowledge and experience of SF methods. You'll find lots of SF ideas to put straight into practice. All our own courses will feature the chance to discover the simplicity and power of finding what works, with lots of opportunity to practise skills and build on your own expertise and interests.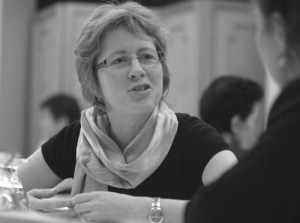 "Just wanted to say thank you for a fantastic two days. It was the best workshop I have been on for a long time both for then usefulness of the content and also the way it was taught. I am certainly feeling very motivated to put the SF approach to work, indeed I have already done so!" Gavin Meikle, Inter-Activ Coaching
"A really good course about a fundamentally important way of working with people." Ned Skelton, Clean Coaching Company

Course objectives
During the programme you will...
Discover and experience the Solutions Focus approach - the SIMPLE way to positive change
Practice using the OSKAR coaching model
Build your coaching competence with many activities and practice sessions
Realise the subtle differences in practice between these and other approaches
Apply the learning to your own issues straight away in the classroom
Discover the international community of SF coaches and practitioners
Be able to assess your organisation's current practices and start to see possibilities for progress
Workshop benefits
By learning these skills, you will be in a position to
Make your people better managers and your managers better people
Improve the transfer of knowledge and skills within your organization
Harness coaching to drive business performance
Retain your talent
Get results in a humane, effective fashion
Create an environment where everyone can contribute
Using the OSKAR model, you will
Discover when to coach - and when not to
Learn how to deploy the power of stories to share know-how and get the message across
Hone your skills in practice
Create new routes for sharing the know-how that will benefit your organization
Make the most of your people
Build renewed motivation
Find the key actions to drive performance
These coaching methods are now making significant differences within organizations including Walkers, PepsiCo, Syngenta and Nationwide, and are helping many individual executives achieve what they want to achieve.

"It is wonderful to be remnded from a different angle that simplicity is more effective than complexity." Michael Brown, management consultant and coach
"Thoroughly enjoyed and been motivated by the two days. As a pragmatist, it's good to have tools for my tool kit." Viv Holt - Consultant, Capita Learning and Development

Next Steps
If you are interested in an OSKAR coaching programme for your organisation, email info@sfwork.com or call +44 (0)8453 707145, to discuss your particular requirements.