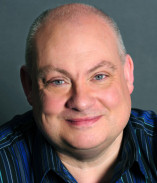 Mark McKergow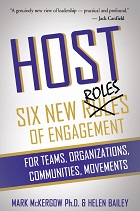 Dr Mark McKergow

world leading speaker, consultant,
facilitator and author

Many people around the world have been inspired by Mark's developments of Host Leadership, Solutions Focus and Accelerated Learning - all presented with his inimitable blend of scientific rigour and performance pizzazz. These three elements - combining positive focus, great processes and a generosity of spirit - combine to make Mark one of the top speakers, facilitators and consultants in the world.
NEW London SF masterclasses: Series of three events, 16 February, 27 April and 14 June 2016. Book now.
Online SF course: Next 16-week online SF Business Professional online course with University of Wisconsin Milwaukee starts 23 October 2016. Transform your coaching, facilitating and management at work with Mark himself this year. Early bird price available. More...

Mark's new book Host was published on Monday 6 October 2014.
More details on our sister site http://hostleadership.com.
Buy the book on Amazon in paperback or Kindle format.